The Down Syndrome Foundation, Nigeria (DSFN) has pushed for policies that promote inclusive employment for those with intellectual disabilities.
The Foundation made the statement at the launch of its studies on Best Employment Practices in The Inclusive Employment of People with Intellectual Disabilities in Nigeria, which took place in Lagos, the commercial hub of Nigeria.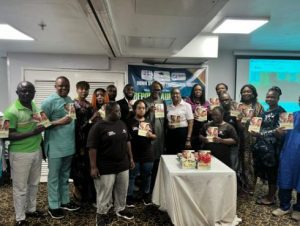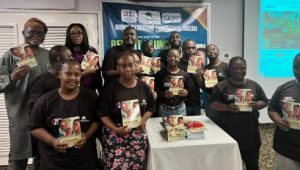 According to the report's findings, people with intellectual disabilities face a variety of barriers to employment, including limited mobility, communication difficulties, poor relationships with coworkers, and workplace underpayment, maltreatment, and harassment.
According to the foundation "Parents and caregivers of persons with intellectual disabilities highlighted issues and barriers, including: discrimination, stigmatization, and harassment; a perceived inability to work under pressure and without supervision; a lack of awareness or mistaken beliefs related to disability; restricted mobility; and inaccessible information and communication."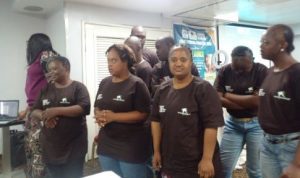 It added that the barriers highlighted by potential employers included: beliefs that the nature of the job would not be suitable; communication difficulties; and a lack of trained personnel, technological support and funding for the down syndrome employees.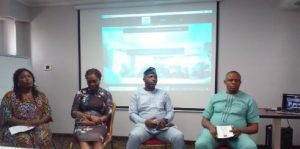 It recommended for the Government of Nigeria and employers measures to promote the employment of persons with intellectual disabilities in both private and public sectors.
It also highlighted measures to put in place to safeguard persons with intellectual disabilities from harassment and discrimination and to create an inclusive environment for persons with intellectual disabilities and all other employees.
Addressing the issue of discrimination and stigmatisation ,the programme Director, Mirian Anyanwu who represented the Chief Executive officer (CEO), Down Syndrome Foundation, Nigeria (DSFN) Mrs Rose Mordi, pointed that asides others forms of disabilities like physical, Albino, deaf and blind who are there with some unemployment, she is yet to see any organisation be it government or private hiring persons with down syndrome or autism despite having being trained by the Foundation in various skills to fit in for employment opportunities.
The United Nations has been formally observing World Down Syndrome Day (WDSD) every year on March 21 in order to raise awareness around the world since 2012.
According to Mirian Anyanwu, the Foundation is also organizing a conference with the subject "with us not for us" to celebrate the 2023 edition. due to the special date where they would display and not include those with intellectual disability.