The United States mission to Nigeria says it is committed to building cross-cultural understanding between both countries through music.
The Deputy Public Affairs Officer of the US consulate Jennifer Foltz made this known while speaking with newsmen at a musical performance held in Ibadan.
Jennifer noted that over the years there have been a variety of professional and cultural exchanges between Nigeria and the US for better understanding of their styles and cultural heritage through music.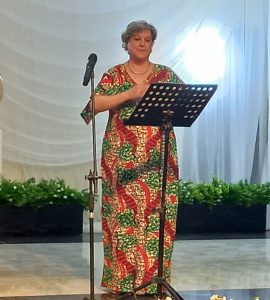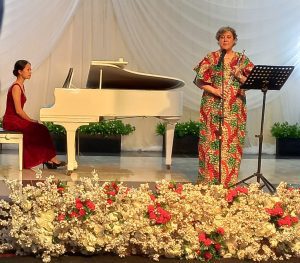 She stressed that the musical performance by classical pianist Pauline Yang and Ambassador Mary Beth Leonard was important for the sake of engaging Nigerian audiences and educating them on the genre of music.
An American Classical pianist Pauline Yang in the same vein commended Nigerian youths for their enthusiasm in showcasing their culture through music in other countries.
While correcting some misconceptions about classical music, she noted that the genre is not a boring one, it only needs to be explored further, she added.