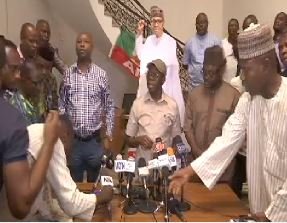 The National executive council of the All Progressives Congress will meet at the Party's secretariat in Abuja today.
This follows the caucus meeting on inside the presidential villa on Thursday night.
In attendance at the closed-door meeting were the President, Vice President, National Chairman of the party, National leader of the Party, State Governors, Members of the National Assembly and other members of the National working committee.
Advertisement

They say the caucus meeting further strengthened the party and the decisions reached will be ratified at the executive council meeting.