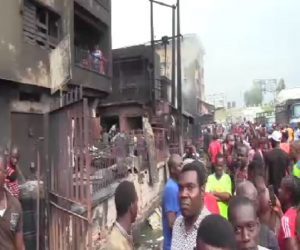 The Federal Ministry of Transport and relevant agencies have received a presidential order to address safety issues in Nigeria.
President Muhammadu Buhari was commiserating with victims of the fire incident in Onitsha, Anambra state.
According to TVC News reporter Bamidele Ajayi who visited the scene of the incident, reports that not less that 500 shops were destroyed and with them, billions of naira.
Those that were affected have called on the state government to come to the aid in anyway they can.
Advertisement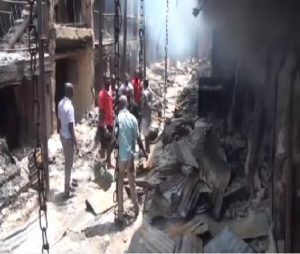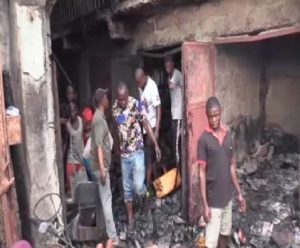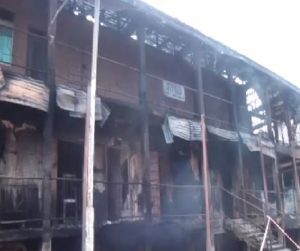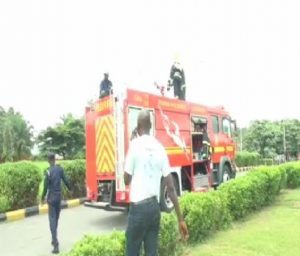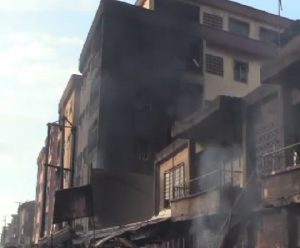 Some other traders who spoke to TVC news said the fire could have been contained if there was any functional emergency response system in the state.
There is no official record of the number of deaths in the fire but President Buhari earlier in the day expressed pain over the death of a mother and child in the tragedy.
He also extend his sympathy to other victims of the explosion whose houses, shops and other property were destroyed from the tanker explosion.
Advertisement

The President has ordered that the Ministry of Transport, the Federal Road Safety Commission and other concerned bodies to urgently address the issue of safety standards in the country, to stem such tragedies.
Also, the Governor of Anambra state, Willie Obiano visited the scene on Thursday morning and sympathized with the affected families.
A panel headed by the Deputy Governor,Dr. Nkem Okeke has been set up by the Governor to immediately determine the cause of the accident and why the firemen could not put out the fire as well as how the condition of the victims can be ameliorated.
Advertisement