Nigerian Institute of Public Relations has renewed call for the employment of effective communication to build national understanding, integration and cohesion especially in crisis-ridden areas of the country.
This was made known during this year's annual conference with the theme "the Dynamics of story telling of mutually beneficial advantages".
President of NIPR Mukhtar Sirajo says encouraging cooperation between the government and its people is important especially in emerging democracies that are prone to ethnic conflicts and violence.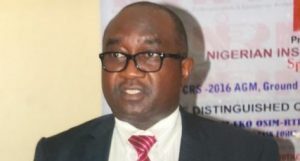 Sirajo says Public Relations can advance nation-building efforts and goals by changing to narratives that focus on conflict resolution in Nigeria