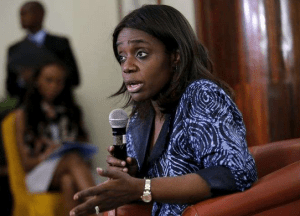 The Minister of Finance, Kemi Adeosun says the International Monetary Fund is not worried about Nigeria's debt profile.
Adeosun said that the country had enough capacity to repay its debt obligations estimated at N21.7 trillion.
The minister explained that at 20 per cent, Nigeria's debt to GDP ratio is one of the lowest in sub-Saharan Africa.
Ghana's 68 per cent and Ethiopia's 50 per cent has the highest debt to GDP ratio in the region.
The minister added that the Federal Government is working very hard on the country's debt service cost and revenue collection.IMF