Nigeria's public debt is increasing, and stakeholders in the economy are worried about how this may affect the economy of the nation in the future.
The Lagos Chamber of Commerce and Industry (LCCI) has urged President Muhammadu Buhari's administration to take steps to increase the country's revenue and borrow from less expensive sources to strengthen Nigeria's debt portfolio.
The advise was given in a statement by Dr. Michael Olawale-Cole, President of LCCI, who noted that the nation's mounting debt stock was becoming a bigger problem in light of declining revenue and the unmanageable load of subsidy payments.
Advertisement

He said that most recent statistics on government revenues showed poor performance and mounting government costs, making it evident that Nigeria was going through a debt crisis.
He stated that total expenditure for 2022 was predicted to be N17.32 trillion; by the end of April, income of N5.77 trillion was expected, but only N1.63 trillion was realized as government withheld revenue.
These developments, the LCCI president said, were disturbing, seeing that debt servicing alone was higher than actual retained revenue in the first four months of this year.
He further said that the country's total public debt stock rose from N39.56 trillion in December 2021 to N41.60 trillion by the end of the second quarter of 2022, as revealed by the Debt Management Office (DMO).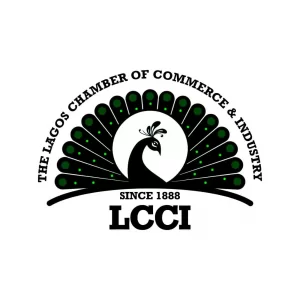 He warned that the borrowings were significantly increasing, and Nigeria was struggling to service these debts due to revenue mobilisation challenges and an increased fuel subsidy burden.
Mr Olawale-Cole admitted that the country's level of insecurity has led to higher spending on defense and security.
According to him, the country's deteriorating security situation has also shaken investor confidence and harmed Nigeria's influx of foreign currency.
He emphasised that the recent depreciation of the naira indicated an exchange rate risk likely to put pressure on inflation and its associated implications due to the substantial component of Eurobonds in the foreign debt.
"The Chamber has consistently advised the government to borrow from cheaper sources and consider deficit financing from equity instead of the expensive debts borrowed and used for recurrent expenditures.
"The commercialisation model proposed for NNPC Limited is the right direction to go.
"Once this plan succeeds next year, it should be replicated with other national corporate assets scattered across the country.
"Nigeria must manage its debt burden to avoid further pressure on revenue.
The LCCI president added that it was also imperative that more spending was needed in supporting productive infrastructure instead of spending borrowed money on subsidising consumption.