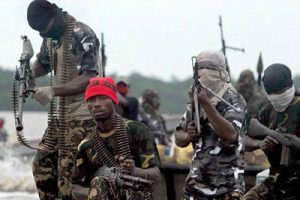 President Muhammadu Buhari has called for a sustained sub-regional security to tackle threats.
Receiving the Letter of Credence of the Ambassador of the Republic of Mali to Nigeria, Moustapha Traore, at the Presidential Villa, President Buhari said the sub-region would continue struggling with the basics of development so long as people live in fear and uncertainty.
In his remarks, the Ambassador of Mali said that he would work hard to strengthen bilateral relations in areas of intelligence sharing between the security agents of both countries, and issues related to trade and economic
development.
President Buhari, who also received a Letter of Credence from the Ambassador of the Republic of Serbia, Dura Likar, assured him of Nigeria's full commitment to improving bilateral relations, especially in the areas of trade and security.
Mr Likar told the President that Serbia remains interested in building relations with Nigeria in security, education, sports and trade.