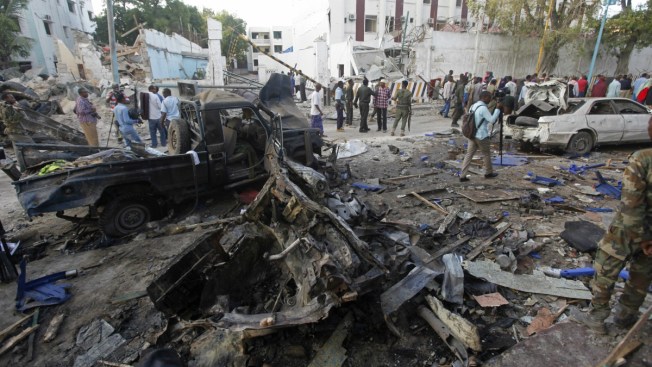 Somali security forces have ended a night-long siege at a Mogadishu hotel where five extremist attackers had held people hostage after a suicide car bomber detonated an explosives-laden vehicle at the entrance gate on Saturday afternoon.
Troops regained control of the Nasa-Hablod hotel on Sunday morning, killing three of the attackers and capturing the other two alive.
The assault started Saturday afternoon when a suicide truck bomb was detonated outside the hotel.
Saturday's attack came two weeks after more than 350 people were killed in a massive truck bombing on a busy Mogadishu street in Somalia's worst-ever attack.
23 people were killed in Saturday's attack.