Russia has organised a military parade in Saint Petersburg to mark the 75th anniversary of the end of the Siege of Leningrad.
The military parade took place on Sunday and it began with a minute of silence in memory of those who died during the siege. The parade brought together soldiers from all branches of service, with more than 80 pieces of military equipment on display.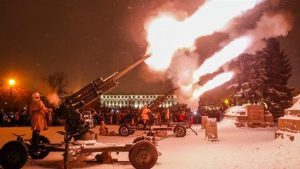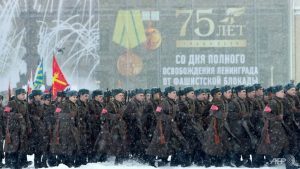 The parade featured historical performances and displays of military equipment in World War II.
The almost 900-day blockade of the city was lifted on Jan. 27, 1944. Thereafter, Jan. 27 was established as the day of the end of the Siege of Leningrad.
Nearly 50,000 people, including Russian President Vladimir Putin, attended a ceremony to pay tribute to the war dead and a grand concert to commemorate the end of the Siege of Leningrad was also held.