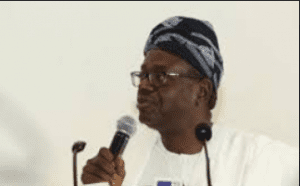 The Chairman, Senate Committee on Petroleum Resources (Upstream), Tayo Alasoadura has said all hands must be on deck to ensure that Nigeria remains a united country.
Alasoadura, who is representing Ondo Central Senatorial District, believes Nigeria should make use of its numerical strength to fix its many problems.
The Senator's comment is becoming following the recent agitation by the Indigenous People of Biafra, who are calling for secession. Alasoadura said Nigeria and Nigerians are better off as an entity and must do everything to tolerate our differences.