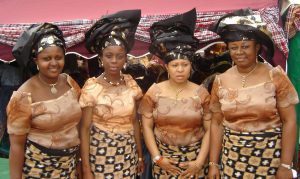 Political parties in Nigeria have been called upon to create room for women to actively participate in politics, in order to boost female participation in the decision making process.
Minister of Women Affairs and Social Development, Senator Aisha Alhassan made the call while speaking to newsmen in Sokoto state.
She said government could do little to help women attain elective positions if the political parties fail to draw their parties' constitution in a way that encouraged women to vie for political positions.
Alhassan said in her capacity as women affairs Minister, she had embarked on an advocacy campaign to the leadership of the various political parties in the country and hoped to do more to achieve this important goal.