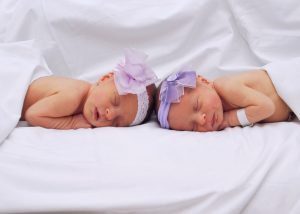 We will first start by explaining what fertility means. It is the natural capability to produce offspring. As a measure, fertility rate is the number of offspring born per mating pair, individual or population. Fertility differs from fecundity, which is defined as the potential for reproduction. So now we move to see better ways to boost your fertility.
ARE YOU HAVING ENOUGH SEX?
To maximize conception you should have sex every 2-3 days throughout the cycle. Don't just wait for around ovulation, maximize sperm health by having regular sex and increase this during your fertile time.
START OBSERVING YOUR CERVICAL SECRETIONS
Cervical secretions are a good indicator of your fertile time. Look out for secretions that change from thick, sticky and white to secretions that are clear, stretchy and slippery. Ideally, combine this with measuring your core temperature.
TRY TO AVOID UNNECESSARY MEDICATION
Never stop taking any prescribed medication without consulting your Doctor first. However some medication may affect male and female fertility. Make an appointment with your Doctor or Fertility Practitioner to discuss it.
HOW MANY UNITS OF ALCOHOL DO YOU / YOUR OTHER HALF DRINK WEEKLY?
Alcohol has a toxic effect on sperm. Men should not drink more than 7 units per week, and avoid alcohol completely when you are at your most fertile.
Ladies, reduce your own alcohol intake too! Alcohol can damage egg production. Reduce your intake as much as possible. Ideally cut out completely while you are trying to conceive and for the duration of your pregnancy.
EXERCISE – GET YOUR BODY 'BABY READY'
Exercising has many health benefits that in turn can have a positive impact on your fertility. However, excessive exercise can have a detrimental effect. Aim to exercise 3 times a week for maximum benefit.
WATCH YOUR WEIGHT
Your ability to conceive can be reduced if you are carrying too much weight or if you are underweight. Your doctor or Fertility Practitioner can advise you on your correct weight and support you if you need to make any changes.
START MONITORING YOUR TEMPERATURE
Monitoring and recording your temperature throughout the cycle helps you to determine when you have ovulated. Ideally, you should look to track your core temperature with OvuSense™ because it's the only fertility monitor that can also predict ovulation using data in the current cycle, meaning it helps whatever your cycle characteristics.
BOOK AN APPOINTMENT WITH A NUTRITIONIST
A nutritionist can offer you valuable advice on not only controlling your weight but also the best foods to eat to boost your fertility.
CONSIDER LEARNING HOW TO MONITOR THE POSITION OF YOUR CERVIX
The position of the cervix changes during your cycle and is one of the indicators you can track to know your fertile time. Not every woman feels comfortable in learning this and therefore it is an optional indicator. If you want to find out more make an appointment with a Fertility Practitioner.
REDUCE YOUR CAFFEINE INTAKE
Caffeine may delay the time it takes you to conceive. Therefore reduce your intake of coffee, tea and caffeinated fizzy drinks. Replace these with herbal tea, fruit teas, and water and fruit juice. Try not to consume more than 1 caffeine drink per day.
ABOUT THE AUTHORS
Robert Milnes, CEO for OvuSense, a real-time fertility monitor that predicts ovulation with a positive predictive value of 96% and detects the exact date of ovulation with clinically proven 99% accuracy. Kate Davies is an Independent Fertility Nurse. See: www.ovusense.com
About OvuSense
OvuSense is a real-time fertility monitor that predicts ovulation with a positive predictive value of 96% and detects the exact date of ovulation with clinically proven 99% accuracy.
The OvuSense Sensor fits easily in a vagina, similar to a tampon, and has proven comfortable for women in over 10,000 cycles of use. The sensor does not transmit radio waves from within the body, so it is completely safe to use.
Inserted before sleep, the sensor takes a reading of the woman's 'core body' temperature every 5 minutes, all night long, to provide an extremely accurate average daily temperature measurement using a patented algorithm.
Data are downloaded each morning to show the ovulation cycle pattern.