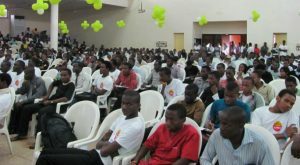 African youths need to change their attitude and strategically position themselves to be able to take advantage of the numerous opportunities in the continent.
This is the view of Discussants across African countries at a youth forum organised in Lagos.
Advertisement

Guest speaker, Florence Brooks, a cameroonian from the United States believes that for nations in Africa to be great again, the youth should ask questions, network and seek mentor-ship.
Convener of Lift Africa, a non-governmental organisation, Babatunde Adejumobi said the platform is for African youths to be inspired to move the continent to a greater height.
Advertisement