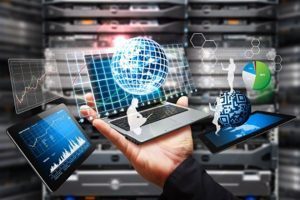 Nigerians have been advised not to wait for the government to do everything for them but channel their brains towards being employer of labour through skill acquisition.
The wife of Ondo state governor, Betty Anyanwu-Akeredolu gave the advice at the closing ceremony of the state girl child ICT Programme.
About one hundred secondary school girls who were randomly selected from different schools across the state participated in the computer training programme.
The school girls were also trained in different vocations such as bead making, liquid soap making among others.
Mrs. Akeredolu said the ICT training was geared towards solving social problems and make the girls more reliable.
The first lady who later presented tablets to the participants, expressed optimism that the girls have acquired knowledge that will make them key players in the global.