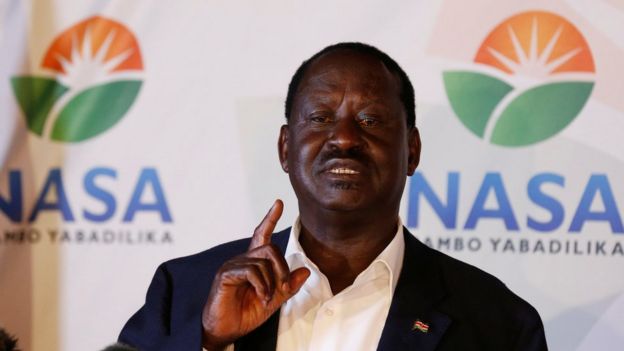 Kenya's Raila Odinga has pushed back plans to announce his next move on the Presidential election, leaving Kenyans in suspense over a political crisis that has already sparked deadly protests.
Speaking at the weekend, Odinga had said he would advise supporters this Tuesday of "the next course of action" .
A statement by Musalia Mudavadi, one of the leaders of the National Super Alliance opposition coalition issued a statement saying the consultations are taking longer than anticipated.
The statement says NASA will issue a comprehensive statement to the nation tomorrow.
Advertisement

Odinga insists he is the rightful winner of the election which incumbent, Uhuru Kenyatta has been declared winner.
He has doubled down on his attacks, the latest in a speech to thousands of his supporters in Kibera, Nairobi's biggest slum.