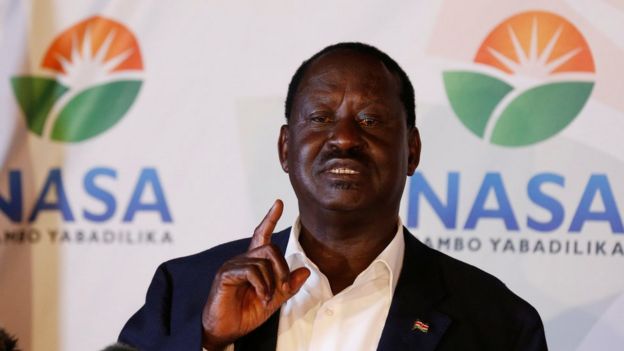 Kenya's Presidential candidate, Raila Odinga said there would be no election next month if the electoral agency fails to address conditions set by the coalition going against Uhuru Kenyatta's Jubilee Coalition.
Among the irreducible minimums according to Mr Odinga is the removal of IEBC chief executive officer Ezra Chiloba.
He also called for the revocation of the tenders to ICT firm OT-Morpho and Al-Ghurair printing company for participating in what he says was the rigging of the recent elections in favour of Jubilee.
He however says his demand should not be confused as a directive to boycott the poll.