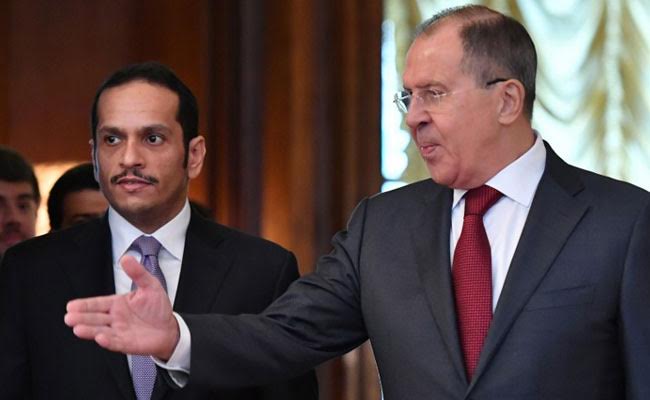 Russian and Qatari foreign ministers, have called for dialogue, to resolve the months-long diplomatic crisis in the Gulf.
Sergey Lavrov and his Qatari counterpart, Mohammad Al Thani made the remarks at a joint news conference in Doha.
Al Thani expressed his appreciation for Russia's support to the mediation efforts of Kuwait, also saying his country hopes to hold direct talks with the four Arab states.
He stressed that the goal was to end the blockade, which has brought significant economic losses.
Saudi Arabia, Egypt, Bahrain and the UAE, severed diplomatic and trade ties with Qatar in June, accusing the country of supporting Islamic extremists.