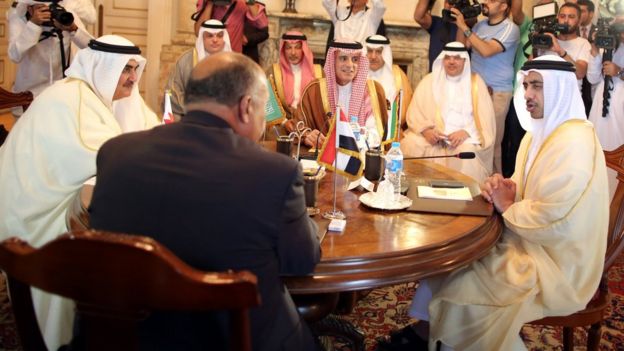 A Saudi analyst said on Friday that the political standoff between Qatar and four other nations is far from over despite the recent reopening of the border between Qatar and Saudi Arabia.
On June the 5th, Saudi Arabia, Egypt, Bahrain and the United Arab Emirates, accusing Qatar of supporting Islamist extremists, severed diplomatic and trade ties with the emirate in what has evolved as the worst political crisis in the Gulf region in years.
The diplomatic rift has since led to the closure of the Salwa border crossing, the only overland connection between Saudi Arabia and Qatar.
On Wednesday, Saudi Arabia's King Salman ordered the reopening of the border with Qatar to facilitate the annual Hajj pilgrimage.
But Abdu Rahman Al-Murshed, a political analyst in Saudi Arabia, said the reopening of the border represents a gesture of goodwill from Riyadh, and also aims at sending a message to the world that Saudi Arabia has never meant for Qatar to change its policies, nor to use the Hajj pilgrimage as a means of a sanction.