World football body, FIFA have re-admitted Sudan into international football.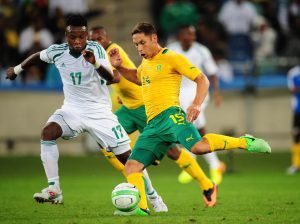 But the decision came too late to prevent two of the country's clubs from being disqualified from the CAF Champions League.
FIFA said in a statement that it had lifted the suspension imposed on the Sudanese FA on July 7 over a decree issued by the country's Ministry of Justice last month.
The decree, which violated Fifa's rules banning government interference in its member associations, has been dropped and Mutasim Gaafar reinstated as SFA president along with its board of directors.
In the meantime, two Sudanese clubs, Al Hilal and Al Merreikh, both with chances of reaching the Champions League quarterfinals, forfeited their games 3-0 and as a result were knocked out of the competition.