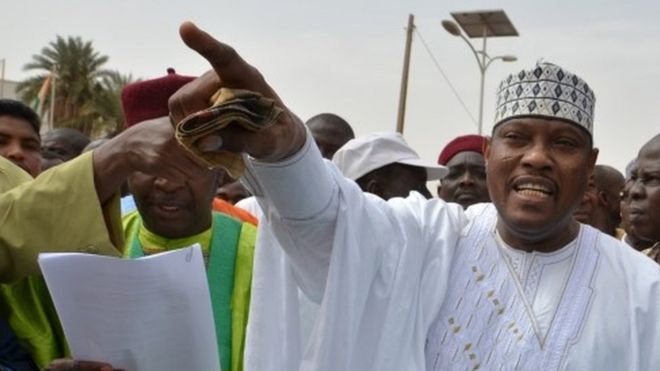 Niger's opposition leader, Hama Amadou has been sentenced to one year in jail on baby smuggling charges.
His defence lawyers have denounce his trial, saying legal procedures had not been upheld and that the goal was to prevent Amadou from running again for office.
The opposition leader is one of a group of people accused of smuggling babies from Nigeria via Benin to wealthy couples in Niger.
He was tried in absentia, and according to the defence team, the judge refused to delay proceedings and did not allow procedural documents to be sent to Amadou in France.
Amadou had been charged for "complicity" in the alleged trafficking, but the charge was changed on the judge's orders to that of "illicitly dealing in children."