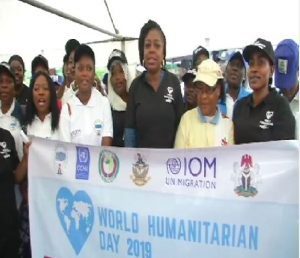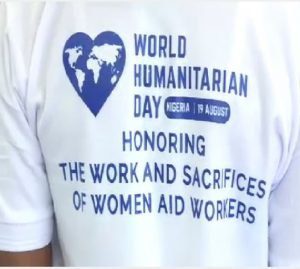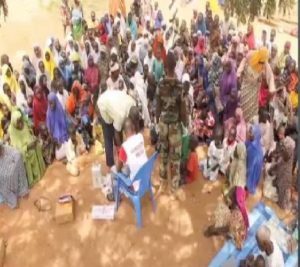 Today is World Humanitarian Day!
The United Nations and other agencies in Nigeria involved in Humanitarian work marked the humanitarian day in honour of aid workers all over the world.
It was also specifically dedicated to Humanitarian workers who died in the course of duty.
To mark, the International Humanitarian day, humanitarian workers and emergency professionals gathered for an early morning walk and light exercises to commemorate the importance of aid workers, especially women in the field.
This year's celebration is focused on female aid workers
Women have been at the receiving end of Humanitarian service, as victims of war and also targets in providing succour
Nigeria still mourns the death of Saifura Hussaini, Ahmed Khorsa and Hauwa Mohammed Liman, all midwives with ICRC abducted and killed by Boko Haram in Rann, Borno State
Faye Mooney, a British National who works with Mercy Corps was also killed in Kaduna State
The critical message being put forward for this year's world Humanitarian day is enough of attacks on aid workers especially women care givers
The North East Conflict that started 10 years ago with no end in sight, have claimed the lives of 37 aid workers with several still held captives
This commemoration is to drive home the fact that a lot still needs to be done in the North East
It is expected that raising awareness on the work of humanitarians and their importance will bring to an end, all forms of attacks on them.