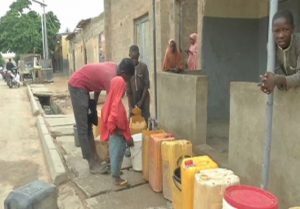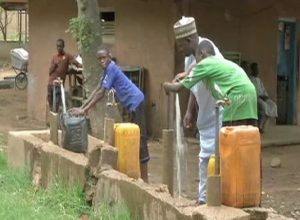 Regular water supply has now been restored in katsina metropolis following months of acute water scarcity that affected the people adversely.
The residents of katsina metropolis are relieved by the return of running pipe borne water every where in the city.
A resident of Sharar in katsina who allowed TVC access to his house said life is much easier with the return of water supply.
The father of five expects the difficulties encountered during four months of water shortage to linger for a while but appreciate the authorities for their resilience.
Another resident said at a time they had lost hope that the state government could ever rectify the water problem.
The state government described the water problem as very challenging as it had to change all pumps at the ajiwa water works at once.
It maintained that the installation of the new pumps and ongoing construction of a new pumping house are lasting solutions to the problem of water supply.
The state water board also reassured the public of regular supply of water since the problem has been holistically addressed.
Certain supply difficulties will still linger, in the water supply chain after months of shutdown, but it is now the responsibility of citizens to promptly report such lapses to the water board to ensure proper maintenance.