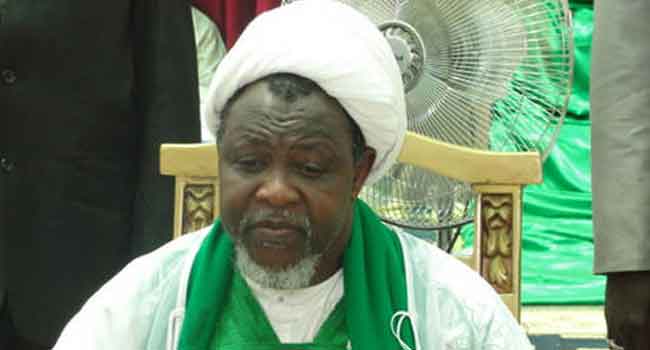 The State High Court has granted a travel permit to the leader of the Islamic Movement in Nigeria, Sheikh Ibrahim Elzakzaky for medical treatment in India.
The court rules that he is to travel with state officials and expected to return immediately he is certified fit for continuation of his case.
Directorate of Public Prosecution in Kaduna state said the ruling will be looked into.
Sheik El Zakzaky and his wife Zeena are standing trial for allegedly aiding and abetting sundry offences including culpable homicide.
He was arrested in twenty fifteen and has since been in detention.
Last two weeks have seen sustained protests by members of the IMN demanding immediate release of their leader.
A federal high court last week, proscribed the group.