President Trump broke a five-day stretch of no public appearances when he left the White House for a Veterans Day observance event on Wednesday.
In pouring rain, he laid a wreath at the Tomb of the Unknown Soldier at Arlington National Cemetery.
President Trump, joined by Vice President Pence and VA Secretary Wilkie, stood solemnly before the wreath – the president saluting — as Taps were played.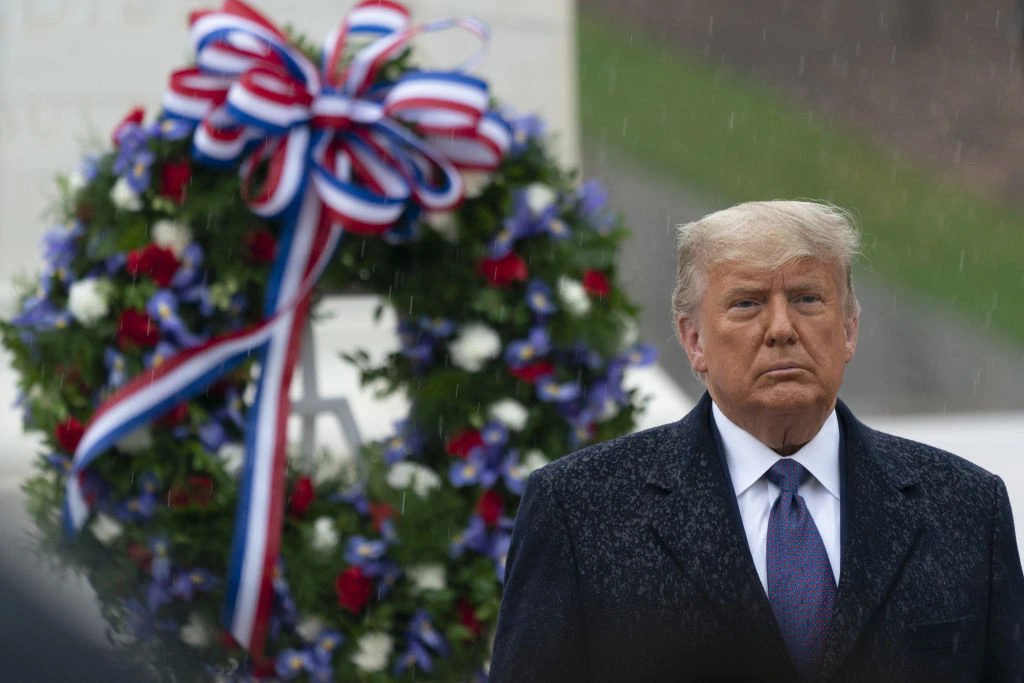 First lady Melania Trump and second Lady Karen Pence were also present for the ceremony but walked separately under the cover of umbrellas, escorted by masked military escorts.
The president, who was playing at his Virginia golf course when Joe Biden surpassed the 270 electoral votes has maintained an uncharacteristically quiet public posture since, with a schedule devoid of public events, while refusing to concede.
While his top deputies like economic adviser Larry Kudlow and trade adviser Peter Navarro frequently emerge from the White House for television interviews, they and other advisers have avoided cameras in the days since the election was called.
His White House press secretary, Kayleigh McEnany, has made no appearances in her official role, instead speaking to reporters away from the White House. Describing herself as a campaign adviser, she has leveled the same baseless allegations of fraud, many of which have been debunked.
The president's silence comes at time that the United States is setting new records for new coronavirus cases and hospitalisations.