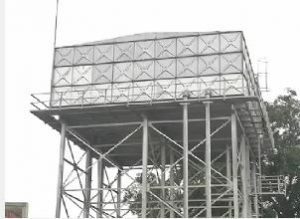 For national progress, Individuals and corporate organisation can complement Government's efforts, by providing certain basic amenities for the people.
This was demonstrated at the Gwegwe area of Yenagoa , in Bayelsa state, when the Rotary Club donated a water project to the community to solve challenges associated with the of lack of potable water.
Ovieteme George reports that Bayelsa has a water reticulation scheme at the Ovom axis of Yenagoa.
While the Government is working to extend the water project to other parts of the state capital, the Rotary Club of Yenagoa is demonstrating its
corporate social responsibility to society by providing water to the people of Gwegwe.
Water a social infrastructure is essential to life but continuous access to it is hinged on practicable maintenance culture.