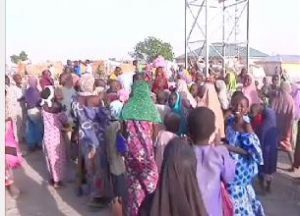 The National Commission For Refugees, Migrants and Internally Displaced Persons, is set to begin the profiling of displaced persons, for accurate data gathering.
This was announced when the commission met with the Joint IDPs profiling service, in Abuja.
Mayowa Okunato reports that there has been no useful data gathered to fully recognise and understand displacement of persons in the country .
To resolve this issue, the National Commission For Refugees Migrants and Internally Displaced Persons has engaged the services of the Joint IDPs profiling service.
This Geneva based organization is responsible profiling, collecting and analyzing data on displaced populations and their host communities.
Profiling involves a collaborative information-gathering process that provides comparative data about displacement situations.
The National Commission is optimistic that the profiling carried out by the organisation will go a long way in helping it tackle IDP related
issues.
This representative of the Joint IDP Profiling Service believes the task to be undertaken, will enable it come up with possible recommendations for tackling challenges discovered.
At the end of the profiling, the commission will use the outcome to sort out pending IDP challenges.