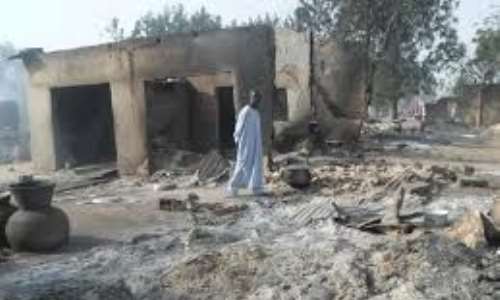 Residents of Gubio and Magumeri towns are returning to their homes after Boko Haram fighters left the towns which they occupied earlier.
The locals are still in fear as they hope the attackers do not return to the area.
The insurgents attacked the communities at about 6:00 pm on Wednesday, torched residential homes, schools, offices, looted food items and abducted a member of the Civilian Joint Task Force (CJTF) in the affected communities.
The attack came barely 12 days after a similar incident occurred in Gubio following the withdrawal of troops in the area