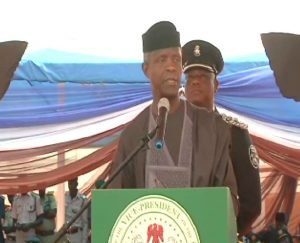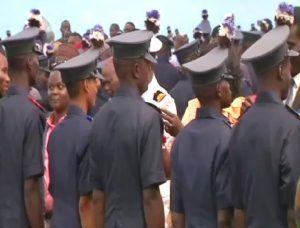 The federal government says division along ethnic and religious lines pose serious threats to the nation's unity.
Vice President, Yemi Osibanjo, stated this in Kaduna state while reviewing officers at the Passing Out Parade of the Direct Short Service of officer cadets of the Air Force.
One hundred and eighty seven officer cadets from an initial are set for commissioning, having undergone six months of military rigours.
Vice President, Professor Yemi Osibanjo arrived the Military Training Center at the Air force base in Kaduna where he is guest of honour and reviewing Officer.
The vice president says it's no longer news that the nation is plagued with security challenges.
But he is confident in the nation's military, saying it is emerging the best on the continent.
But beyond military might, the vice president says Nigeria remains the biggest economy in Africa with potentials of doing better, with more investors already indicating interest.
But the vice president warns that such threats to peace like religion and ethnic chauvinism are doing the country a dis-favour
The Direct Short Service Course curriculum covers both military and general service subjects.
The intention is to beyond regimentation introduce them to administration.