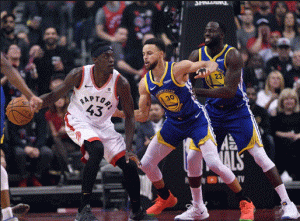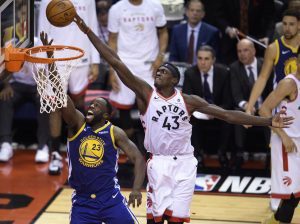 Pascal Siakam scored his career playoff-best 32 points and added eight rebounds and five assists as the Toronto Raptors defeated the visiting Golden State Warriors 118-109 in the opening game of the NBA Finals.
Kawhi Leonard added 23 points and eight rebounds while Marc Gasol added 20 points for the Raptors
Stephen Curry led the Warriors with 34 points, Klay Thompson added 21 points and Draymond Green had a triple-double 10 points, 10 rebounds and 10 assists.
Game 2 takes place in Toronto on Monday as the Raptors compete in their first NBA Finals.