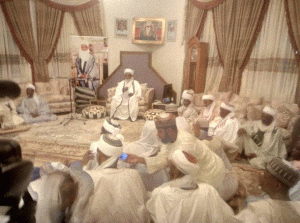 The Islamic holy month of Ramadan starts today, Monday
The Sultan of Sokoto, who is the President-General of the Nigeria Supreme Council for Islamic Affairs, Sa'ad Abubakar, said the crescent moon for the month has been sighted.
With this, the next thirty days would be days of dawn-to-dusk fasting for Muslims.
While it lasts, faithful are required to not only abstain from food, but also strive to give alms, and engage in more acts of worship.