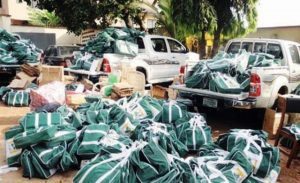 Baring all circumstances, local government elections will be conducted in Osun state on or before next January.
Commissioner for Local Government and Chieftaincy Affairs, Kolapo Alimi made the disclosure in his office in Osogbo.
According to him, calls for conduct of local government election in the state have been on for about seven years but hampered by litigation by the opposition party coupled with paucity of fund on the part of the state government to prosecute the election.
Alimi who noted that parliamentary system of government will be adopted at the local government owing to its inherent benefits said tenure of the elected representatives will be three years.
The commissioner also explained the reason why the state is not in support of financial autonomy for local government.
Two analyst who also spoke on the proposed local council election said it is long overdue which they described as the only way to bring development to the doorstep of common man.