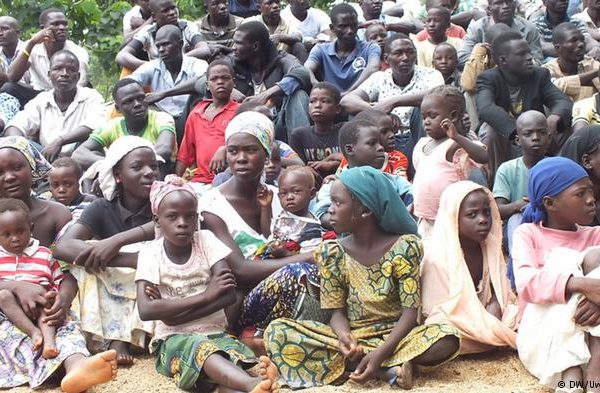 The Kaduna state government has centralized all camps for Internally Displaced Persons in Kajuru local government area following activities of suspected fraudsters allegedly taking advantage of instability in the region.
Tesem Akende reports that though away from home, there is joy at the camp now, as one of the internally displaced persons gave birth to triplets, all of them girls.
State and local government officials in Kaduna state arriving Kajuru local government area of the state. They are here for a head count, and to also take stock of needs of those displaced to attacks in the area.
The people are mostly women and children, with some of them battling health challenges. But thankfully, emergency and health officials are on hand to take care of them.  There are also those in hospital, battling to survive from injuries inflicted on them.
Most of the men from the affected communities, are already back home, watching over their ancestral lands. The government has pledged they have nothing to fear.
The visit comes with assurances by the El-Rufai government of a strike force to secure them. But the state government is raising alarm over alleged fraudsters feeding fat on the Kajuru crises. And it has decided to centralize camps of all those internally displaced.
The El-Rufai led government believes it would check sharp practices and encourage harmony among warring camps, but away from the grim realiries, there is joy in the camp.
Just before departing, the Governor again reassures the internally displaced they will not be neglected .