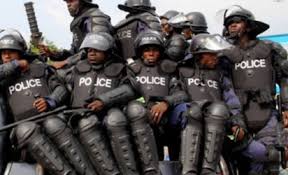 The Borno State Police Command says it has deployed 3, 000 policemen to Maiduguri and other areas liberated from Boko Haram insurgents.
Police Public Relations Officer in the state, ASP Victor Isuzu says the measure will help enhance the state's security network.
He explained that the command had taken proactive steps to deal with security threats, protect lives and property in the state.
Isuzu also spoke on the foiled suicide bomb attack at the University of Maiduguri, saying the command had deployed additional personnel to strengthen security at the institution.
He called on the people to be vigilant and cooperate with law enforcement agents to enable them to discharge their duties effectively.