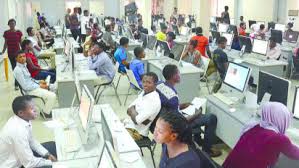 A lawmaker representing Ifako-Ijaiye II State Constituency, Rasheed Makinde, has flagged off a six months computer literacy training targeted at educating 300 youths in the area.
The lawmaker said its aim is to groom individuals on ICT so that they will be able to define the nation's economic bearing in the nearest future.
Makinde noted that the teeming population of unemployed youths in the country poses a big challenge for the future. He says programmes like this can equip them so they won't breed social vices because of idleness.