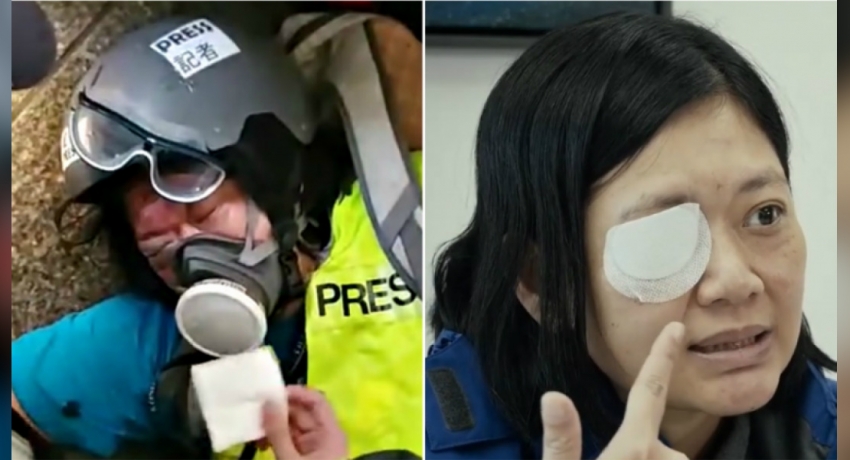 Indonesian journalist Veby Mega Indah who was hit by a projectile fired by Hong Kong police while covering an anti-government protest nearly two months ago is still seeking justice.
Blinded in one eye, Mega Indah says she has not been able to blot out the traumatic flashbacks filling her mind.
Mega Indah who works as an associate editor for a popular Indonesian newspaper in Hong Kong said she had been live-streaming in the Bahasa Indonesia language on the front-lines of demonstrations.
She said she has filed a legal request asking the police to name the officer involved in the incident so they can pursue a civil case, but that they have had no meaningful response so far.