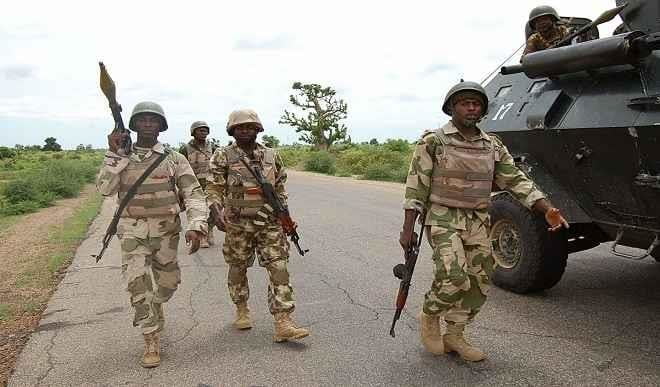 At least four soldiers have been killed and nine others wounded in a suicide car bomb attack against a military vehicle near Boko Haram Leader Abubakar Shekau's camp.
The attack comes after troops from Nigeria and neighbouring countries launched major offensives against two Boko Haram factions and their leaders.
Soldiers from Cameroon, Chad, Niger and Nigeria are targeting Abubakar Shekau in the Sambisa Forest, and Mamman Nur around Lake Chad, both in Borno state, northeast Nigeria.
Army spokesman, Brigadier General Sani Usman, said the operation, codenamed "Deep Punch 2", has made progress as scores of Boko Haram fighters have been killed and others forced to surrender.