Even though the Federal Government and police authorities have responded with far-reaching decisions that will begin the desired reform of the police force, protesters across the country seem not ready to back down yet.
In Abuja protesters marched through major streets blocking roads and causing gridlock.
Proteters are demanding a complete reform of the Nigeria Police Force, instead of just replacing the Special Anti-Robbery with the Special Weapons and Tactics Team.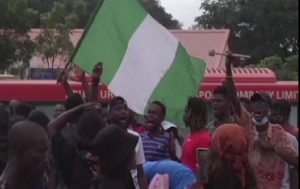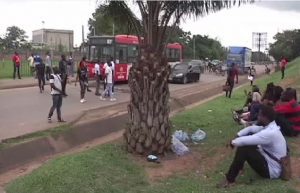 The demonstrators also displayed placards demanding justice for slain victims of police brutality.
But the peaceful protest in Berger area of Lagos turned violent after another group of protesters gathered for a solidarity rally in support of the police.
This degenerated into violence with several persons injured and at least five cars damaged.
Calm has returned to the area and the commissioner of police FCT command, Bala Ciroma says investigation is on to determine what triggered the violence.