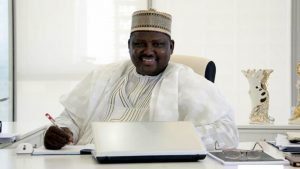 The federal concerned pensioners have thrown their weight behind the embattled former boss of the Pension reform task force team, Abdulrasheed maina.
The group insists that they enjoyed a better welfare when Mr. Maina was the helmsman of the team.
Leader of the concerned pensioners, Comrade David Adodo called on President Muhammadu Buhari to set up an independent panel of inquiry to look at allegations against Abdulrasheed Maina and also give him a right to fair hearing.
They demanded that an enabling environment be created to allow Maina explain to Nigerians and indeed distressed pensioners across the country how money was spent when he was the chairman of the pension reform task force.