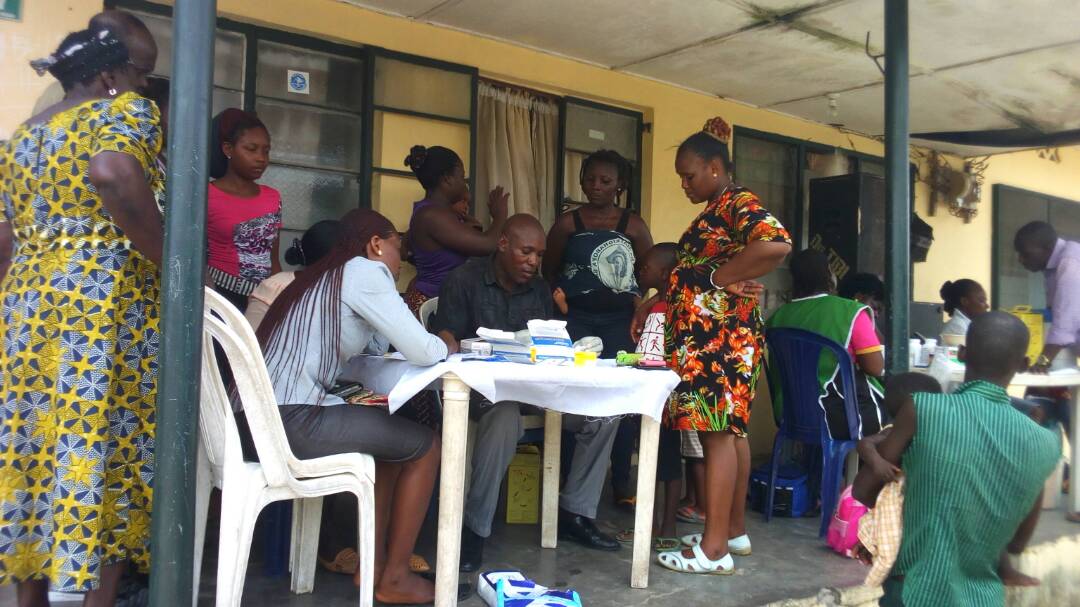 Hypertension, Diabetes and other diseases not diagnosed at early stages may lead to complicated health challenges. This, a Church, Living Gospel Mission International seeks to address at Agudama-Ekpetiama in Bayelsa where free medical treatment was given as part of its medical outreach programme.
Ovieteme George reports that the Mission Team of Living Gospel Mission International believes that early detection of diseases could save lives.
At Agudama-Ekpetiama in Yenagoa Local Government Area, the Church demonstrated that belief by taking its medical treatment programme to the community.
The young and the elderly, including women beneficiaries of the humanitarian services are grateful to the church for the free medical treatment.
The Mission Team comprises Doctors, Nurses, Pharmacists and Counsellors.