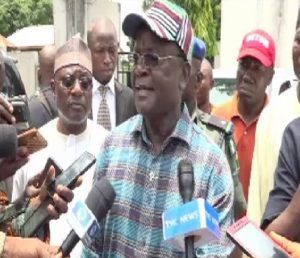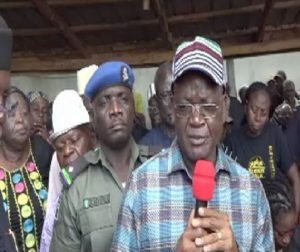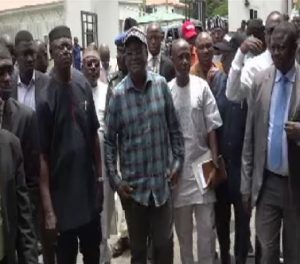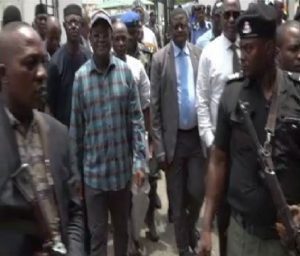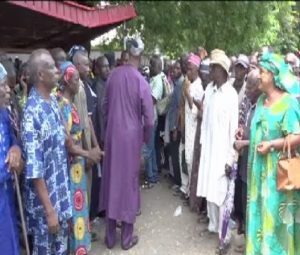 The leadership of the Nigerian Union of Pensioners has dissociated itself from the protest organised by Concerned Pensioners.
State Chairman of the Union, Joseph Ikyume, stated this shortly after he led a delegation to present the position of the Union to Governor Samuel Ortom at the government House in Makurdi.
The group of aggrieved pensioners have refused to leave the government House.
They were attended to by the state Governor, Samuel Ortom, who assured them that issues revolving round pensions would be taken care of as most of the
debts were inherited from past administrations
After much deliberation they refuse to end the protest.
Their actions are not supported by the Benue chapter of the Nigerian union of Pensioners, who later met with the Governor to disassociate their union
from the protests.
It claims that the conveners of the protest had been long suspended from the union
They added that the union had already come to an agreement with the state government on resolving the issues surrounding pensions
Governor Samuel Ortom also said that over 600 million naira had been approved for the payment of April and May pension arrears to retirees
The domestication and inauguration of Pension Commission is expected to also go a long way in addressing other challenges.