The founder of Dorian Home For Charity and Social Development, Akure, Tolulola Bayode has bagged lifetime Achievement Award of the US President.This is another feather added to the glittering cap of the medical professional who was honoured for her dedication and unflinching support for the vulnerable children and underprivileged in the society.
Her recognition from the highly esteemed American Presidency, attested to the fact, that her interventions to better the lives of the downtrodden has been noticed beyond Nigeria and rewarded outstandingly.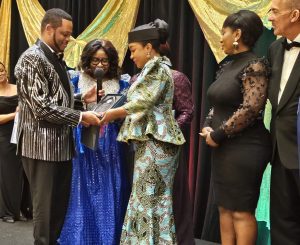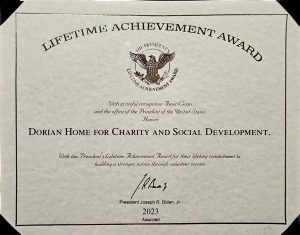 In attendance at the colorful event were : diplomats, USA congressmen and women, the first Nigerian black woman judge in Prince George's County Maryland USA, April Ademuliyi and President of Trinidad and Tobago among others.
The Ondo state born philanthropist said the award would spur her to do more for humanity, most especially the underprivileged.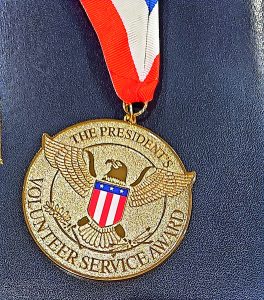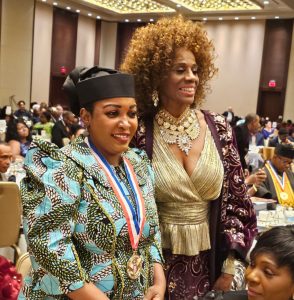 She said, " I am greatly honoured to receive an award in the United States of America coming from the presidency.This is to show that you are being watched across the world.
"This will serve as a tonic for me to serve humanity more and more. I am appreciative of this honour bestowed on me.
"I dedicate the award to my children in Dorian home and the women"
Tolulola Olajibike Bayode, RN, RMA, BSN, M.Sc, is a trained medical professional but with an unusual passion for the well-being of the less privileged.
Dorian Home is not limited to taking care of just abandoned babies and widows, but also focused on research, training, empowerment and mobilizes women towards self-emancipation.
The home has a capacity state of the art ultra-modern over 600 capacity facilities to cater for the need of less-privileged and abandoned children in the society