Commissioner for the Environment and Water Resources, Tokunbo Wahab again led ministry officials to identified spots on Friday, stating that Government is aware that there's a lot to be done and would not relent in its effort to ensure the state is livable for all.
This is following more reports of areas affected by continuous rainfalls.
Mr Wahab who was in the company of the Special Adviser on Environment, Olakunle Rotimi-Akodu, Permanent Secretaries, Drainage Services and Water Resources, Olalekan Shodeinde and Environmental Services, Gaji Omobolaji said it is a major task to which the administration is committed.
Areas visited include Rosellas channel on Lasu – Igando road, Oko Oloyun Channel also at Igando, Ikotun Busstop Primary Channel as well as Area G Channel in Ogba to investigate the causes of Flooding and road degradation in the area towards bringing on board remedies.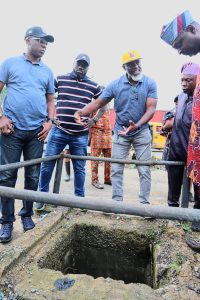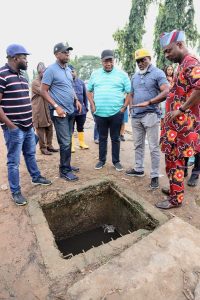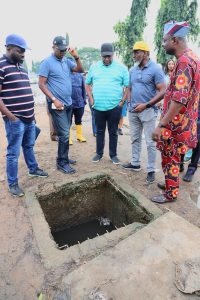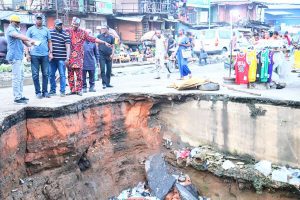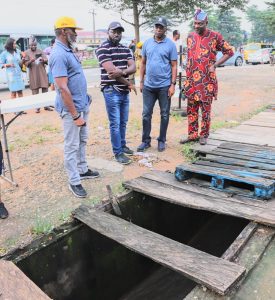 Speaking with newsmen after the inspection, the Commissioner for the Environment and Water Resources, Mr. Tokunbo Wahab, said the government is paying the desired attention to the clearing of the one kilometre Rosellas Conduit drain by Hotel Busstop to completely stop flooding, calling for the provision of more manholes along Lasu – Igando road for easy cleaning.
Wahab said his Ministry and that of Works and Infrastructure would move fast to fix the Ikotun Primary Channel and ensure that a portion of the road that collapsed by Ikotun Bus stop is fixed immediately in order to allow easy passage of rainstorm water and avoid flooding issues.
At the Ogba Area of the State, the Commissioner identified shops located opposite the Area G police station that will be removed after serving mandatory notices, because they are built on drainage right of ways.
The Commissioner advised residents to avoid indiscriminate waste disposal and always bear in mind that climate change is real, enjoining residents to take ownership of infrastructures built for their benefit.
"The change of heart from the people is very important as the continued dumping of refuse in the canals and drains will come back to haunt all of us" he said.
He explained that the Ministry's Agency like State Parks and Gardens Agency & Lagos Waste Management Authority will as a matter of necessity ensure that the environment is clean and increase the greenery, while the enforcement of environmental laws will be enforced by KAI using the judicial system.
The Special Adviser to the Governor of the Environment, Mr. Olakunle Rotimi-Akodu advised traders to desist from selling on the roads, medians and sidewalks because studies have shown that refuse generated from their sales most times are dumped on the roads saying, it is regrettable that many of the channels that were earlier cleaned are being littered with refuse.