A two storey building which serve both residential and commercial purposes collapsed on Wednesday night at Lagos Street, Garki Village opposite the Garki police station in the FCT.
37 persons were rescued alive, while 2 others were fatally injured.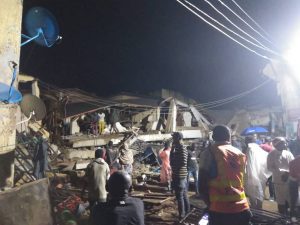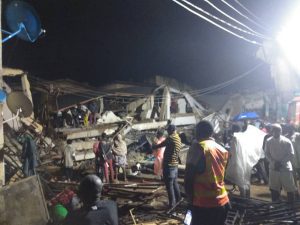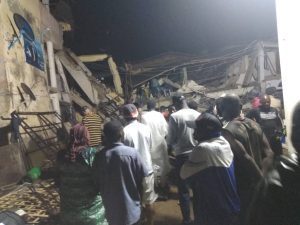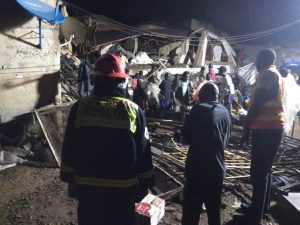 The FCT emergency management agency search and rescue team are awaiting excavators to intensify the search to ensure that no victim is left in the rubble of the collapsed building.