Israeli Prime Minister Benjamin Netanyahu has described the assassination of three soldiers by an Egyptian security service member a terrorist attack and urged a complete cooperative inquiry with Cairo.
Egypt said it is cooperating with Israel to examine the Saturday incident.
Israel sent the Egyptian authorities a crystal-clear message. According to Netanyahu, his cabinet can count on the joint probe to be extensive and thorough.
More details of the rare incident along the border emerged on Sunday.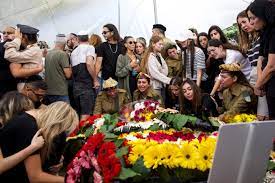 The frontier is usually peaceful, as the neighbours share close security cooperation, though there are frequent reports of drug smuggling, including one that took place prior to the deadly violence.
According to the Israeli military, two of its troops were killed by gunfire early on Saturday from an Egyptian security personnel who had breached the border fence.
It took several hours before their remains were found because their desert station so far away.
Soldiers then made contact and during an exchange of fire the Egyptian guard and a third Israeli soldier were killed.
The Egyptian military said the three Israelis and Egyptian guard had been killed in an exchange of fire as the guard chased smugglers across the frontier.
According to two Egyptian sources, a team was studying the area and the guard's body on Sunday to discover what happened.
Coworkers and family members of the Egyptian guard were interviewed in order to determine whether he was a member of any political groups or suffering from mental illness, they claimed.
Egypt was the first Arab country to sign a peace treaty with Israel in 1979, and the two countries share a border of more than 200 kilometers (124 miles).