All is set for the passing of baton of leadership to Ahmed Bola Tinubu and Kashim Shettima
The nation is filled with excitement, mystery, and trepidation as Tinubu becomes the new president of Nigeria.
As early as 6.00am today, Monday May 29, Nigerians began pouring into Eagle Square in Abuja, the location of inauguration of President-elect Bola Tinubu and Vice-President Kashim Shettima.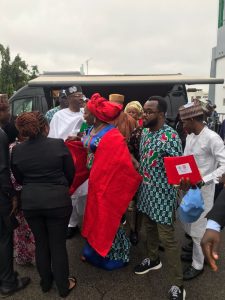 Even the morning's heavy rain did not deter folks from traveling to the location.
Most roads leading to the venue from different parts of Abuja have been blocked by security agencies ostensibly to prevent any security breach.
Access to the venue is quite difficult as security agencies, including the police, the army, the Department of State Services, DSS, and the Nigerian Security and Civil Defence Corps, NSCDC, are frisking those going into the venue.
The event is scheduled to begin at 10.00 am, Nigerian time.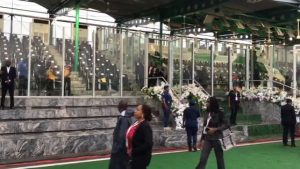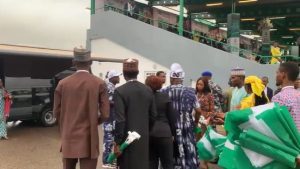 The United States of America delegation for the inauguration of the Nigerian President-elect, Bola Tinubu has arrived in the country.
According to a tweet by the official handle of the US Mission in Nigeria, the team led by US Secretary for Housing, Secretary Marcia L. Fudge touched down at the Nnamdi Azikiwe International Airport on Sunday afternoon ahead of the inauguration taking place today.