A section of the Broadcasting Corporation of Oyo state BCOS has been gutted by fire.
According to the Executive Chairman of the station Dotun Oyelade, the surge happened as a result of high voltage which affected equipment in the studio area and led to flames.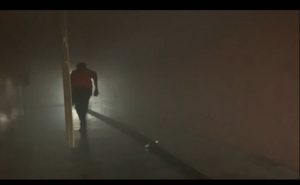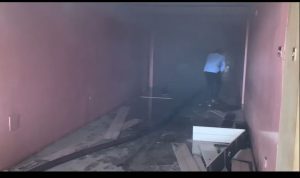 He said the swift intervention of the Federal, state and Air-force fire services was able to prevent the fire from spreading to other areas of the building.
The Chairman noted that he could not ascertain the level of damage caused by the inferno for now until the fire is completely put off.
ONE RECOVERED IN LAGOS VEHICLE ACCIDENT FIRE
The Lagos State Fire and Rescue Service has combated vehicular Fire accident at Ifako Bridge outward third mainland, Ogudu, Lagos.
The accident which was reported at 09:33 hours, Wednesday while Alausa Firefighters crew raised down to the scene which involved a commercial 14-seater Volkswagen bus and a Brt bus ensuing in Fire.
Operational firefighting commenced in earnest after which a male adult recovered and handed over to the Police from Ogudu Division.
The casualty who is the driver of the commercial bus was riding alone while the BRT and his assistant escaped with minor injury.
The remains of the vehicles are being cleaned off the expressway just as men of the Lagos State Traffic Management Authority are managing the traffic in the meantime.