About 100 houses have been affected by rainstorms in Akure, the Ondo state capital, destroying property worth millions of naira.
The incident which occured on Tuesday evening rendered many people homeless.
The areas mostly affected are Danjuma, Ayedun, High school, Leo among others.
The rain was accompanied by a strong wind, which blew off the roofs electric poles, walls and fences of houses in these areas.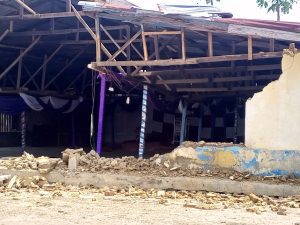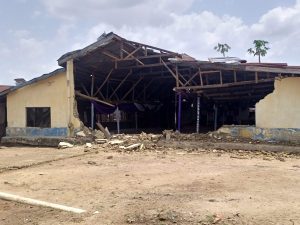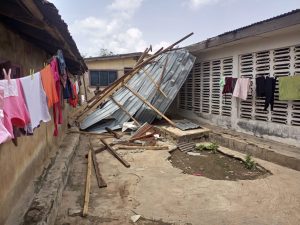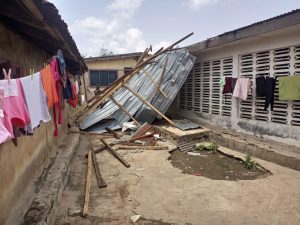 Many residents in the area were seen packing and sorting some of their property out of the houses.
Some of the affected residents said the damage done by the rainstorm is beyond what they could bear.
The victims stressed that they have contacted their relatives at other places in Akure to seek shelter.
They however appealed to the state and federal governments to come to their aid as soon as possible as they are now homeless.
STAKEHOLDERS TO DEVELOP GUIDELINES TO MITIGATE POLLUTION
Plastic waste Management: Stakeholders develop guidelines on Nigeria's plastic waste management policy
The world is set to prepare an international treaty to address plastic waste management
This comes at a time countries are being tasked to take appropriate action on mitigating plastic waste pollution
This formed the crux of a stakeholders meeting on the development of guidelines on Nigeria's plastic waste management policy
Nigeria ranks ninth among countries with the highest contributions to plastic pollution
It accounts for 2.5 million tonnes of plastic waste annually and more than 88 percent of this waste generated in the country remain unrecycled ending up in water bodies like rivers and lakes and the ocean.
The rising rate of plastic pollution is now a global concern as stakeholders in this room want countries to take appropriate action to mitigate plastic waste pollution
This meeting is the first step towards developing guidelines on the country's plastic waste management policy through a 2.5m dollar programme that will last for the next three years.
Nigeria has formulated a national policy to promote the sustainable use of plastic and assures that it will take measures to encourage and promote a circular economy for waste management