Governor of Adamawa state, Ahmadu Umaru Fintiri of the Peoples Democratic Party (PDP) has casted his vote in Madagali ward.
Speaking shortly after the exercise, he advised the All Progressives Congress (APC) governorship candidate, Aishatu Binani to accept defeat in advance.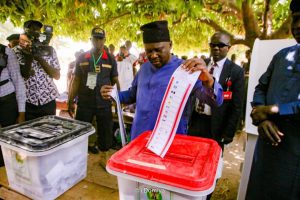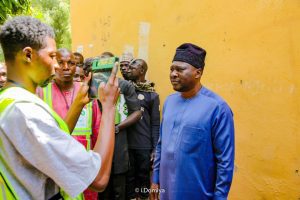 The governor is optimistic that the election will favour PDP.
Earlier, the APC candidate, Aishatu Binani casted her vote in Yola where she also lauded the process.
She believes she will win the election
15 political parties candidates are jostling for the office of numbers one citizen of Adamawa State.