Eleven people have died and sixteen are missing around Malawi's second-largest city Blantyre after tropical storm Freddy brought torrential rains that triggered floods and landslides, police said on Monday.
According to the World Meteorological Organization, Freddy, one of the strongest storms ever recorded in the southern hemisphere, is also believed to be the longest-lasting tropical cyclone, with the previous record held by a 31-day hurricane in 1994.
It battered Mozambique as a cyclone for the second time in a month over the weekend before weakening as it moved inland towards Malawi.
The full extent of the damage and loss of life in Mozambique is unknown because power and phone signals have been cut off in the affected area.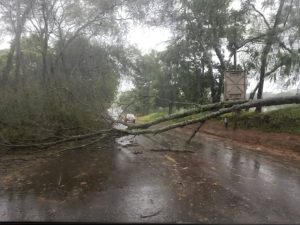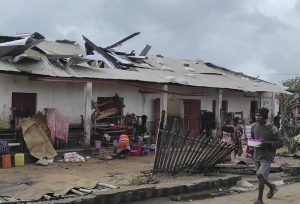 Malawi police spokesman Peter Kalaya said that the number of people killed and missing because of Freddy was likely to grow as it had affected 10 districts and so far numbers were only in for Blantyre.
He said rescue teams were looking for people in Chilobwe and Ndirande, two of the worst affected townships in Blantyre, where it was still raining on Monday and most residents were without power.
One person was killed in the port of Quelimane when their house collapsed, according to Mozambique's official broadcaster TVM, bringing the total number of fatalities in Mozambique and Madagascar since Freddy's first landfall last month to at least 28.
There have been worries that Freddy could cause rivers to burst in its course because Mozambique has experienced more rain than it does in a year in the last four weeks.
Scientists say climate change is making tropical storms stronger, as oceans absorb much of the heat from greenhouse gas emissions and when warm seawater evaporates heat energy is transferred to the atmosphere.